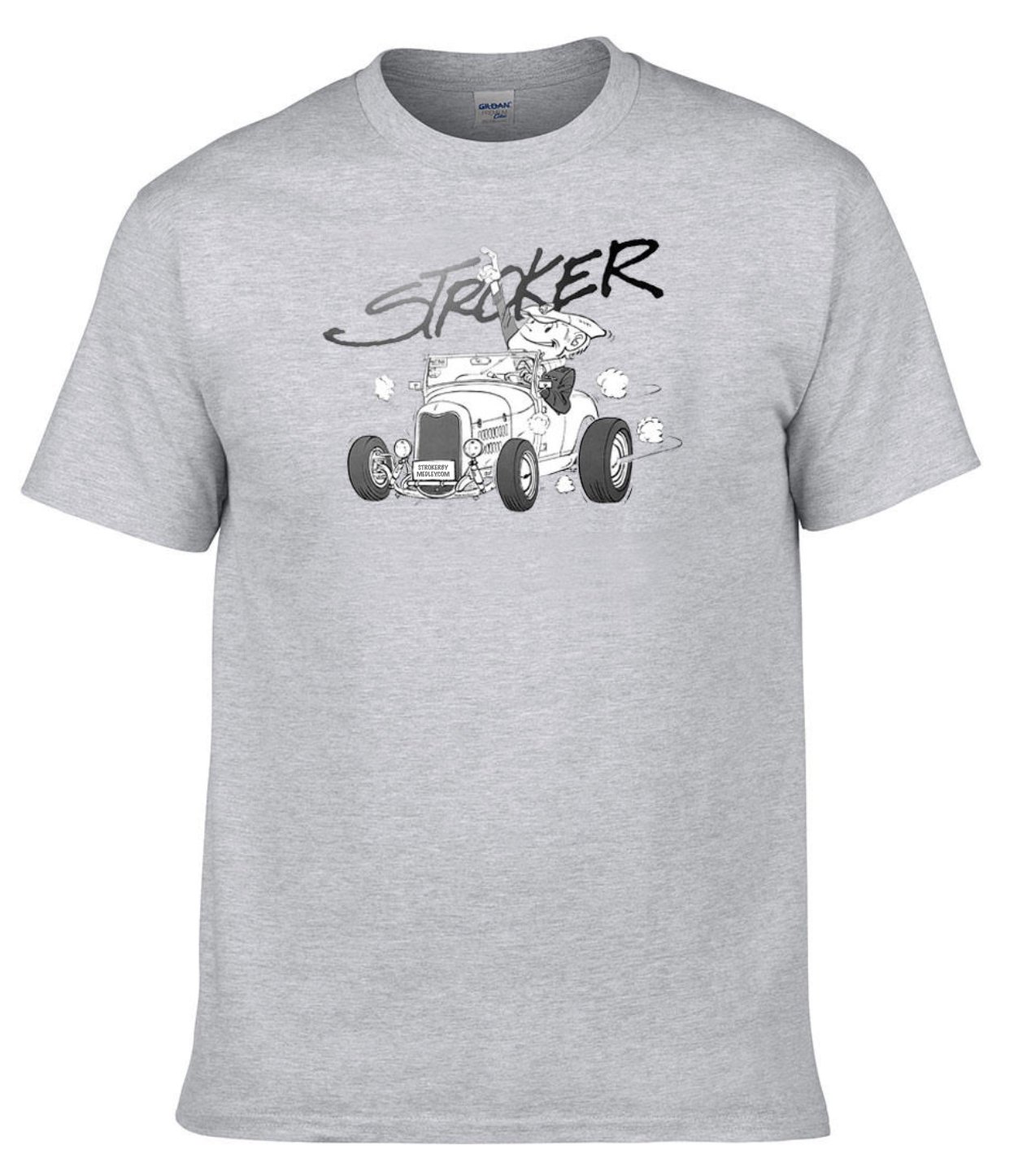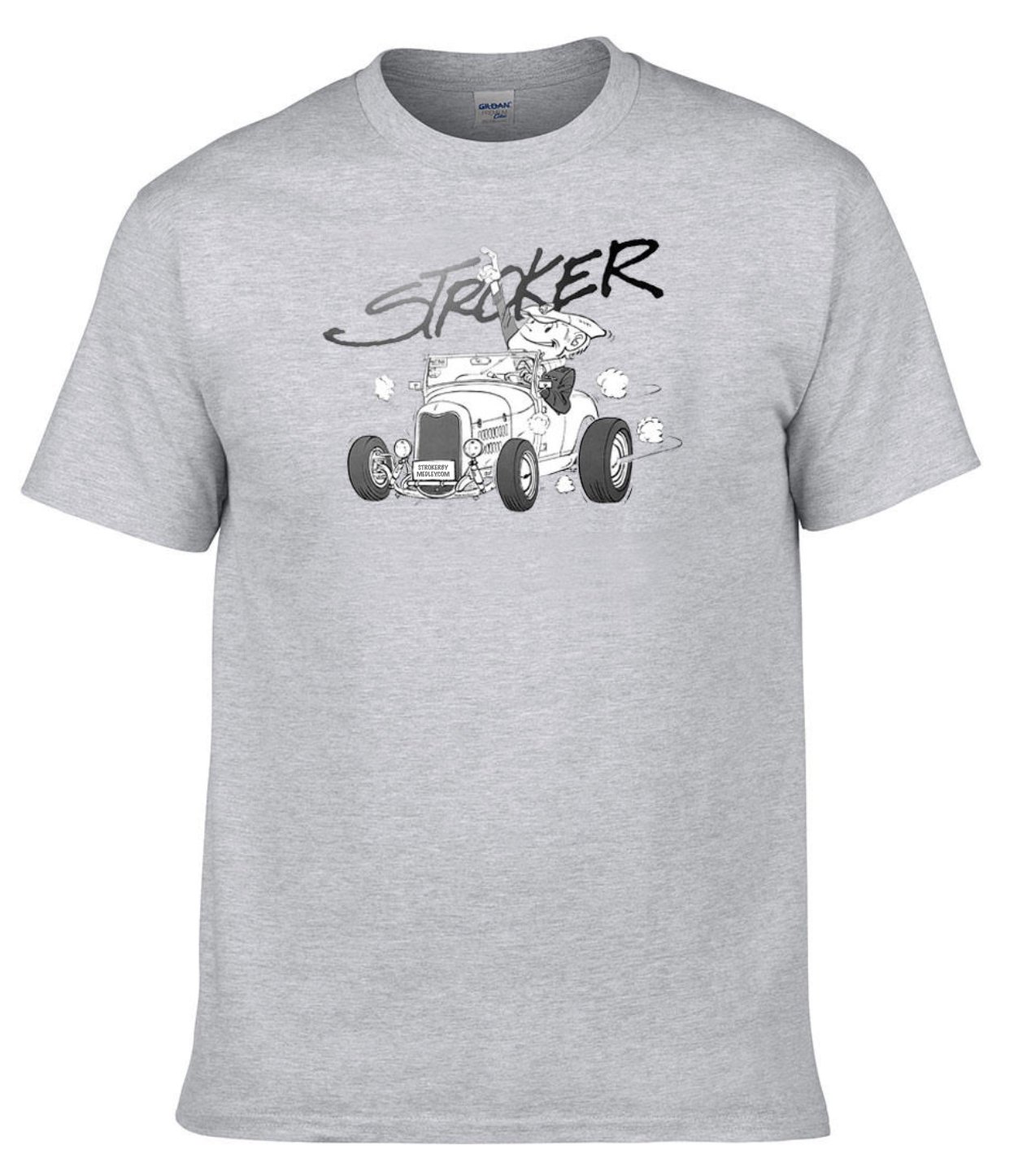 Classic Stroker McGurk Tee
$29.95 - $32.50
 It's about time.
Finally, StrokerbyMedley is offering a tee that showcases Tom Medley's classic drawing of Stroker cruising in his familiar '29 hi-boy roadster. The illustration also includes a spirited hand-drawn script ,"Stroker" -- also penned by Medley.
This iconic drawing appeared multiple times in Hot Rod magazine, as well as the cover of the LA Roadsters Father's Day swap meet program. Medley also sent small posters of the drawing to those who helped rebuild his 1940 Ford Coupe following his garage fire.
 
The shirt, 100 percent cotton, is available in a tasteful light grey, in sizes S-M-L-XL-XXL -3XL-4XL. 3XL and 4XLare an additional $2.50.